American Wings is a virtual airline with a very versatile fleet and destinations on 6 continents.  This is a great virtual airline for people who like to fly everywhere, and for people who don't like having to file a pirep with a software, as they use manual pireps. On August 14 American Wings added the subsidary of 
American Wings Cargo operating an all boeing fleet with over 25 destnations.
==Destinations and Hubs==
American Wings flies to over 25 destinations in the United States, and over 55 others worldwide.  They have hubs in JFK, LAX, MIA, LIT, and MSPWhile American Wings sister company American Wings Cargo has hubs in CIA, ORD, PEK, MUN
American Wings currently flies Erj-175s, A318s, A320s, A321s, A330s, A340s, A380s
American Wings Cargo DC-10, 747, 777, 747 CFL
Website:
Hubs:

KJFK, KLAX, KMIA, KLIT, KMSP

ORD, CAI, PEK, MUN

Destinations:
75+ Worldwide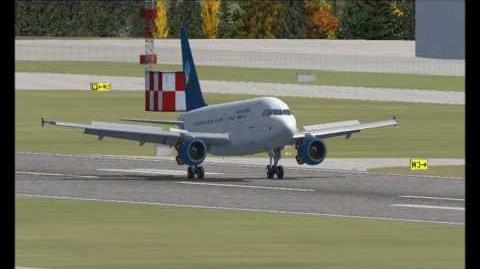 Ad blocker interference detected!
Wikia is a free-to-use site that makes money from advertising. We have a modified experience for viewers using ad blockers

Wikia is not accessible if you've made further modifications. Remove the custom ad blocker rule(s) and the page will load as expected.